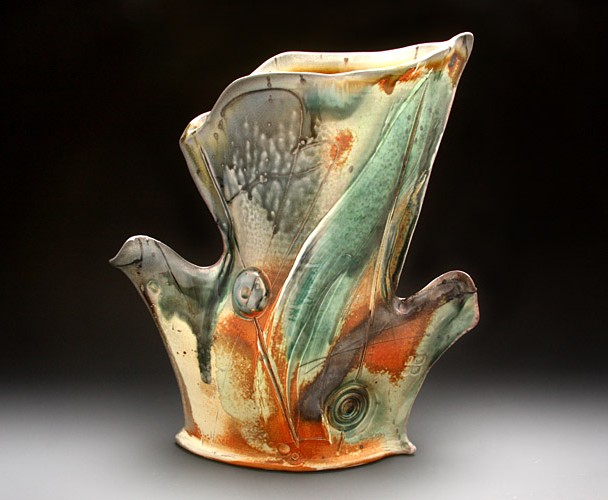 This piece was thrown on my wheel, cut , shaped and altered to it's final shape.
Bisqued, coated with bauers flashing slip and various glases, and fired in a Soda kiln.
The combination of textures and glazes blends well with the flow of Soda through the kiln to produce some awesome visual effects.
There are no two spots on this piece that are alike.